Unmatched Technical Services for Your Product or Application
Engineering Services
Predict System Performance with Confidence Using Our Thermoelectric Design and Simulation Service

Launching a new product or improving upon and old one is a resource intensive venture. What if you could understand with confidence the thermal performance of your solid-state heating and cooling product and develop it before spending money on expensive and time consuming prototypes and testing? We can help. Our thermoelectric design and simulation services will save you time and reduce project risk.
5 Benefits of Using Our Thermoelectric Design and Simulation Service
1. A Better Outcome

We have years of experience in thermal engineering ranging from concept, R&D, design, computer modeling, product development and design for mass production. We will help you make your project a success. Learn more
2. No Steep Software Learning Curve or Expensive Licenses
Commercially available software for modeling thermoelectric applications runs slow, they have steep learning curves expensive licenses, and are not very accurate. Many times this software can only simulate a module, not a system. We run fast proprietary in-house system models created with the latest research and development.
3. Reduced Risk
We utilize propriety system models developed on the forefront of thermoelectric research and development. This makes for accurate models and reduced risk so you can move to the prototype stage with confidence and a lower number of expensive and time consuming physical design iterations.  See our work
4. Innovation
Differentiating your product gives it a competitive advantage. We can help with our innovation services. We license intellectual property that can increase your competitiveness. Learn More
5. On-Demand
We are available as needed. This can be more cost effective and give you more staffing flexibility.
**You may also be interested in finding out more about thermoelectric generator modeling, simulation and engineering.
Solid-State Thermoelectric Design, Simulation, Consulting Services

Our engineering services consist of thermal system modeling, simulation and analysis for solid-state thermoelectric heating and cooling and thermal management applications. We also offer research and development (R&D) and consulting services.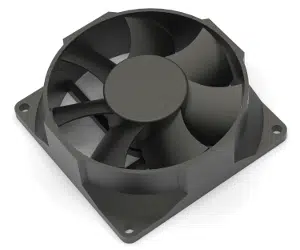 The First Step
Contact us to setup a paid consulting engagement to get started today.
Join Our Mailing List